Hi everyone! It's been quite a while since I've written anything for the wiki, and now I want to start writing again! :D!!
I've come up with three new girls, just for the story.
Chiyura Nakayama, Sayuri Maruyama, Ryoko Ueda.
I'm working on a story to do with their adventures, and how they encounter the host club. :D
Here's the summary for the story: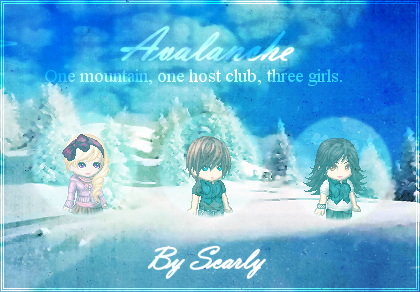 Three girls; Chiya, Sayuri and Ryoko, go on vaction in the mountains, where they meet the boys and girl from a certain host club. There is an avalanche, and they are trapped in the cabin. Will they get along, or drive each other crazy?